Francesco Marsano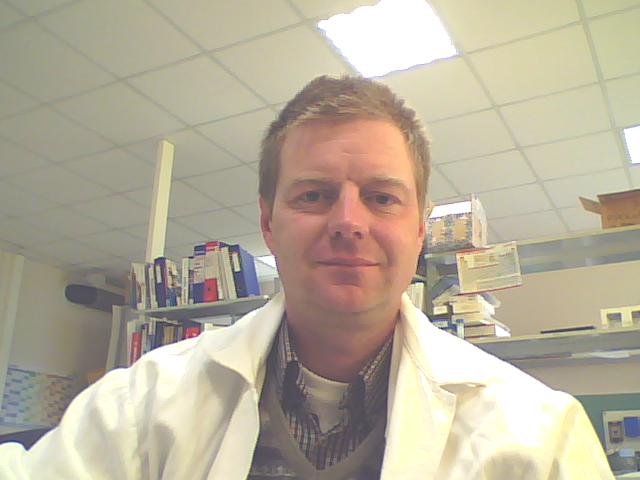 Department of Science and Technological Innovation
University of Piemonte Orientale 'Amedeo Avogadro'
Viale Teresa Michel, 11 - 15121 - Alessandria - Italy
Biography
Dr. Marsano graduated Summa Cum Laude from University of Genoa with a degree in Biological Sciences and holds a Ph.D. in Environmental Sciences from University of Piemonte Orientale.
His main research field is proteomic and mass spectrometry applied to the study of the effects of heavy metals on biological systems and the role of AM symbiosis on metal stress tolerance.
He has also a good expertise in microscopy, cytological analysis and molecular biology.
In 2002 he began to apply proteomic techniques to study the effects of heavy metals in D. discoideum and the protein expression changes in roots and shoots of plants treated with different metals.
Research
My research interest focuses on advancing knowledge of proteome response to pollutants, in organisms of environmental interest using mass spectrometry (MALDI-TOF and ESI-Q-TOF), nanoHPLC and 2DE.
Recently, I started to apply the chromatography and mass spectrometry to identify and characterize the natural dyes and bio-active substances derived from animals and plants.
Publications
Aceto M, Arrais A, Marsano F, Agostino A, Fenoglio G, Idone A, Gulmini M. A diagnostic study on folium and orchil dyes with non-invasive and micro-destructive methods. Spectrochim Acta A Mol Biomol Spectrosc. 2015 May 5;142:159-68. doi: 10.1016/j.saa.2015.02.001. Epub 2015 Feb 7. PubMed PMID:25703360.
Pezzati E, Canesi L, Damonte G, Salis A, Marsano F, Grande C, Vezzulli L,Pruzzo C. Susceptibility of Vibrio aestuarianus 01/032 to the antibacterial activity of Mytilus haemolymph: identification of a serum opsonin involved in mannose-sensitive interactions. Environ Microbiol. 2015 Nov;17(11):4271-9. doi: 10.1111/1462-2920.12750. Epub 2015 Feb 27. PubMed PMID: 25655520.
Bona E, Lingua G, Manassero P, Cantamessa S, Marsano F, Todeschini V, Copetta A, D'Agostino G, Massa N, Avidano L, Gamalero E, Berta G. AM fungi and PGP pseudomonads increase flowering, fruit production, and vitamin content in strawberry grown at low nitrogen and phosphorus levels. Mycorrhiza. 2015 Apr;25(3):181-93. doi: 10.1007/s00572-014-0599-y. Epub 2014 Aug 30. PubMed PMID: 25169060.
Oliveri C, Peric L, Sforzini S, Banni M, Viarengo A, Cavaletto M, Marsano F. Biochemical and proteomic characterisation of haemolymph serum reveals the origin of the alkali-labile phosphate (ALP) in mussel (Mytilus galloprovincialis). Comp Biochem Physiol Part D Genomics Proteomics. 2014 Sep;11:29-36. doi:10.1016/j.cbd.2014.07.003. Epub 2014 Jul 24. PubMed PMID: 25090193.
Bolla M, Zenoni S, Scheurer S, Vieths S, San Miguel Moncin Mdel M, Olivieri M,Antico A, Ferrer M, Berroa F, Enrique E, Avesani L, Marsano F, Zoccatelli G.Pomegranate ( Punica granatum L.) expresses several nsLTP isoforms characterized by different immunoglobulin E-binding properties. Int Arch Allergy Immunol.2014;164(2):112-21. doi: 10.1159/000362761. Epub 2014 Jun 17. PubMed PMID:24941918.
Ferroni L, Angeleri M, Pantaleoni L, Pagliano C, Longoni P, Marsano F, Aro EM, Suorsa M, Baldisserotto C, Giovanardi M, Cella R, Pancaldi S. Light-dependent reversible phosphorylation of the minor photosystem II antenna Lhcb6 (CP24) occurs in lycophytes. Plant J. 2014 Mar;77(6):893-905. doi: 10.1111/tpj.12437. Epub 2014 Mar 8.
Pagliano C, Nield J, Marsano F, Pape T, Barera S, Saracco G, Barber J. Proteomic characterization and three-dimensional electron microscopy study of PSII-LHCII supercomplexes from higher plants. Biochim Biophys Acta. 2014 Sep;1837(9):1454-62. doi: 10.1016/j.bbabio.2013.11.004. Epub 2013 Nov 16. PubMed PMID: 24246636.
Lingua G, Bona E, Manassero P, Marsano F, Todeschini V, Cantamessa S, Copetta A, D'Agostino G, Gamalero E, Berta G. Arbuscular mycorrhizal fungi and plant growth-promoting pseudomonads increases anthocyanin concentration in strawberry fruits (Fragaria x ananassa var. Selva) in conditions of reduced fertilization. Int J Mol Sci. 2013 Aug 6;14(8):16207-25. doi: 10.3390/ijms140816207. PubMed PMID: 23924942; PubMed Central PMCID: PMC3759907.
Boatti L, Robotti E, Marengo E, Viarengo A, Marsano F. Effects of Nickel, Chlorpyrifos and Their Mixture on the Dictyostelium discoideum Proteome. Int J Mol Sci. 2012 Nov 23;13(12):15679-705. doi:10.3390/ijms131215679. PubMed PMID:23443088; PubMed Central PMCID: PMC3546656.
Lingua G, Bona E, Todeschini V, Cattaneo C, Marsano F, Berta G, Cavaletto M. Effects of heavy metals and arbuscular mycorrhiza on the leaf proteome of a selected poplar clone: a time course analysis. PLoS One. 2012;7(6):e38662. doi:10.1371/journal.pone.0038662. Epub 2012 Jun 26. PubMed PMID: 22761694; PubMed Central PMCID: PMC3383689.
Trotta A, Antonacci A, Marsano F, Redondo-Gomez S, Figueroa Clemente EM, Andreucci F, Barbato R. Identification of a 2-cys peroxiredoxin as a tetramethyl benzidine-hydrogen peroxide stained protein from the thylakoids of the extreme halophyte Arthrocnemum macrostachyum L. Plant Physiol Biochem. 2012 Aug;57:59-66. doi: 10.1016/j.plaphy.2012.05.010. Epub 2012 May 17. PubMed PMID: 22683464.
Spertino S, Cipriani V, De Angelis C, Giuffrida MG, Marsano F, Cavaletto M. Proteome profile and biological activity of caprine, bovine and human milk fat globules. Mol Biosyst. 2012 Apr;8(4):967-74. doi: 10.1039/c2mb05400k. Epub 2011 Dec 21. PubMed PMID: 22193558.
Pagliano C, Chimirri F, Saracco G, Marsano F, Barber J. One-step isolation and biochemical characterization of a highly active plant PSII monomeric core. Photosynth Res. 2011 May;108(1):33-46. Epub 2011 Apr 13. PubMed PMID: 21487931.
Bona E, Marsano F, Massa N, Cattaneo C, Cesaro P, Argese E, di Toppi LS, Cavaletto M, Berta G. Proteomic analysis as a tool for investigating arsenic stress in Pteris vittata roots colonized or not by arbuscular mycorrhizal symbiosis. J Proteomics. 2011 Mar 30. [Epub ahead of print] PubMed PMID: 21457805.
Bona E., Cattaneo C., Cesaro P., Marsano F. Lingua G., Cavaletto M., Berta G. Proteomic analysis of Pteris vittata fronds: two arbuscular mycorrhizal fungi differentially modulate protein expression under arsenic contamination. Proteomics. 2010 Nov; 10(21):3811-3834.
Dondero F, Negri A, Boatti L, Marsano F, Mignone F, Viarengo A. Transcriptomic and proteomic effects of a neonicotinoid insecticide mixture in the marine mussel (Mytilus galloprovincialis, Lam.). Sci Total Environ. 2010 Aug 15;408(18):3775-86. Epub 2010 Apr 24. PubMed PMID: 20417955.
Marsano F, Boatti L, Ranzato E, Cavaletto M, Magnelli V, Dondero F, Viarengo A. Effects of mercury on Dictyostelium discoideum: proteomics reveals the molecular mechanisms of physiological adaptation and toxicity. J Proteome Res. 2010 Jun 4;9(6):2839-54. PubMed PMID: 20408569.
Bona E, Marsano F, Cavaletto M, Berta G. Proteomic characterization of copper stress response in Cannabis sativa roots. Proteomics. 2007 Apr;7(7):1121-30. PubMed PMID: 17352425.
Venier P, De Pittà C, Pallavicini A, Marsano F, Varotto L, Romualdi C, Dondero F, Viarengo A, Lanfranchi G. Development of mussel mRNA profiling: Can gene expression trends reveal coastal water pollution? Mutat Res. 2006 Dec 1;602(1-2):121-34. Epub 2006 Sep 28. PubMed PMID: 17010391.
Dondero F, Piacentini L, Marsano F, Rebelo M, Vergani L, Venier P, Viarengo A. Gene transcription profiling in pollutant exposed mussels (Mytilus spp.) using a new low-density oligonucleotide microarray. Gene. 2006 Jul 5;376(1):24-36. Epub 2006 Apr 21. PubMed PMID: 16630699.
Projects
Proteomics study of fronds and roots in Pteris vittata a fern that hyperaccumulate arsenic.
Study of the response to mercury in Dictyostelium discoideum both in cytosolic and nuclear proteome.
Proteomics study of Mytilus galloprovincialis in response to different xenobiotics.
Study of dyes and bioactive molecules obtained from animals and plants.