Structural Characterization of Siliceous Spicules from Marine Sponges

Siliceous sponges, one of the few animal groups involved in a biosilicification process, deposit hydrated silica in discrete skeletal elements called spicules. A multidisciplinary analysis of the structural features of the protein axial filaments inside the spicules of a number of marine sponges, belonging to two different classes (Demospongiae and Hexactinellida), is presented, together with a preliminary analysis of the biosilicification process. The study was carried out by a unique combination of techniques: fiber diffraction using synchrotron radiation, SEM, TGA, DSC, FTIR and molecular modeling.
From a phylogenetic point of view the main result is the structural difference between the dimension and packing of the protein units in the spicule filaments of the Demospongiae and the Hexactinellida species. Models of the protein organization in the spicule axial filaments, consistent with the various experimental evidences, are given. The three different species of demosponges analyzed have similar general structural features, but they differ in the degree of order. The structural information on the spicule axial filaments can contribute to shed some light on the still unknown molecular mechanisms controlling biosilicification.
Croce G., Frache A., Milanesio M., Marchese L., Causà M., Viterbo D., Barbaglia A., Bolis V., Bavestrello G., Cerrano C., Benatti U., Pozzolini M., Giovine M., Amenitsch H., Biophys. J., 86(1), 2004, 526-534.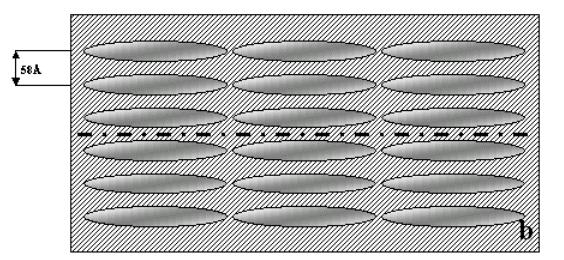 Structural model of the organization of the filaments in G. cydonium spicules